Dimlite is the main alias of musician/producer Dimitri Grimm, born 1980 in a tiny village in Switzerland, currently residing in Switzerland's capital, Bern. With his father being a casual multi-instrumentalist and his grandfather a contemporary classical composer, the apple hadn't had a big chance to fall far from the tree.
After releasing a first EP (A/DD, 2003) and two albums (Runbox Weathers, 2005 & This Is Embracing, 2006) on Berlin label Sonar Kollektiv and occasional touring with his liveproject he is currently finishing his third full-length, which will see light of day in spring 2009.
Dimlite - A/DD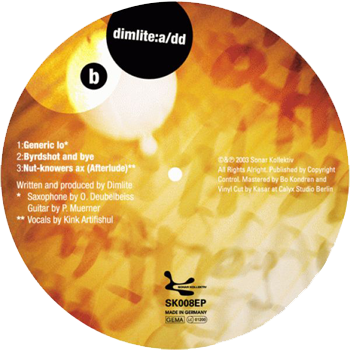 01. Runindicator
02. Weakend Surcurls
03. Bad Rotation (Afterlude)
04. Generic Lo
05. Byrdshot And Bye
06. Nut-Knowers Axe (Afterlude)

Dimlite - Synonym4 / Sponsored By The Alphabet 12"
01. Synonym4 (Original)
02. Sponsored By The Alphabet (Original)

Dimlite - Back To The Universe / In Groups To The Hydrandd 12"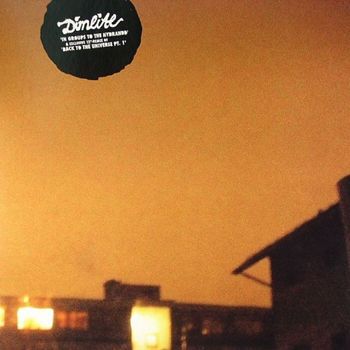 01. Back To The Universe Pt. 1 (The Slapped Eyeballers Remix)
02. In Groups To The Hydrandd (Runbox Edit)
*** The file name was too long on this file, which resulted in the last r in "rar" not being included in the title. Just add the "r" on to the end of the file and it will extract fine. ***

Dimlite - Runbox Weathers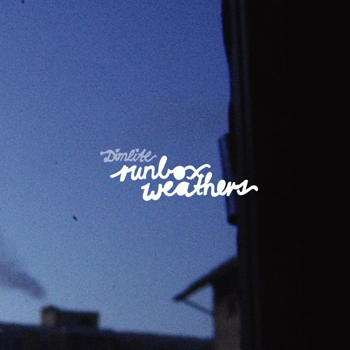 01. Leave Seats
02. Poor Fire
03. Lueget (Interlude)
04. Back To The Universe Pt 1
05. October 27 03 Rain (Interlude)
06. When Devices Off
07. Aurora Stay Close (Interlude)
08. Backdoors Bustin
09. Affinity Strikes
10. Simple Stolen Foreverness (Interlude)
11. In Groups To The Hydrando (Album Edit)
12. Back To The Universe Pt 2
13. Four 5th Wheels (Interlude)
14. Exact Fingerpointing
15. Stormausfall (Interlude)
16. As We Arrive

Dimlite - This Is Embracing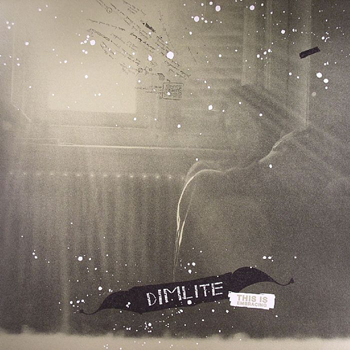 01. Locked
02. Lullaby For Gastric Ulcer
03. Outernational Duet (With Gaby Hernandez)
04. 130 Seconds Glimpse (Interlude)
05. Hungeryears & Advanced Communication
06. Oh Star... (Interlude)
07. Sophisticated Youthpower (With Buddy Leezle)
08. Bougainvillea Chamber
09. Cosmic Echoes In The Mockery Room
10. The Way Blood Travels
11. Stairway To The Good Shredder (TSE Intermission)
12. Occasionally Touching Earth
13. Now Walk
14. Count Your Sunrises
15. Es Gschank


Dimlite - Remixes Of Carlos Nino & Flying Lotus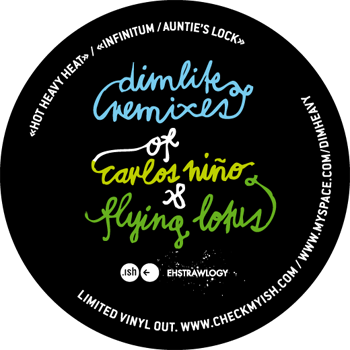 01. Hot Heavy Heat (Dimlites 'Hot Air And Thick Plastic Remix)
02. Re-finitum (Infinitum Auntie's Lock Remix)

Dimlite's
MySpace