I copped this from CD Baby first thing today and it's been on rotation a lot so far today.
Reach aka Stacy D. Smith is a breath of fresh air to the game. He utilizes what he calls blue-collar Rap, a more reality-based personable brand of Hip-Hop, to combat an industry saturated with propaganda. Reach has been writing rhymes since he was thirteen and has opened for acts such as The Roots, Big Daddy Kane, Kev Brown, Oddisee, Trek Life, Othello, P.O.S, Devin The Dude, Abyss (HBO Def Jam Poet), Sound Tribe Sector 9, Kindred The Family Soul, Pharcyde, Jeru The Damaja, Blackalicious, Soulive, and Heiruspecs. The album is soley produced by Twelve Who's from Copenhagen, Denmark.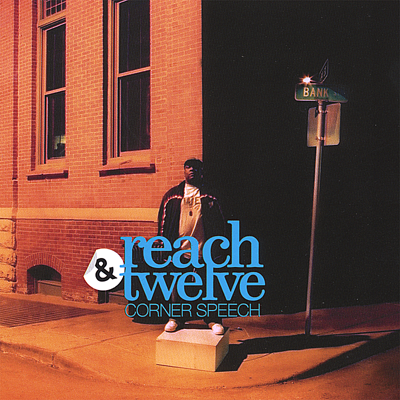 01. Reach Out
02. Live And
03. Walk The Line
04. Dance In The Rain
05. Pretty Picture
06. KCI
07. Outreach
09. Feelin' It
10. Cold Outside
11. WhoIzzy
12. A Dream
http://rapidshare.com/files/174426451/Reach___Twelve_-_Corner_Speech_-_www.champion-sounds.blogspot.com.rar
Reach's MySpace:
http://www.myspace.com/reach
Twelve's MySpace:
http://www.myspace.com/twelvebeats
There's a link to the CD Baby page on Reach's MySpace so make sure you cop this if you're feelin' it.