Depakote Aka Erik Lopez is a beatmaker from Garden Grove, California. He hit me up with a friend request on Myspace so I checked dudes beats out and they're ill. He's got flavour when it comes to making beats so make sure you peep these.
Depakote - From My Heart To Your Ears
01. Intro
02. Artery
03. Believe That
04. Buzzed
05. Drop Kick
06. Girl I can't
07. Gone
08. Heart Attack
09. Heartburn
10. I Hold
11. No Money
12. Schlitze
13. Stirrup
14. Ventricle
15. Warwick Pasta
16. Zone Out (Heart Failure)
17. Outro
Download
here
Depakote - Olbeatcd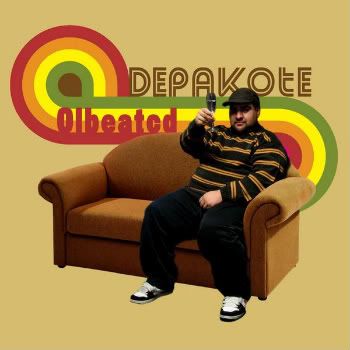 01. Flakes
02. Evil Woman!
03. Wood
04.Gingersnap
05. Feet Up
06. Still Zapping
07. Young
08. Return To Sender
09. Bugs
10. Ramen
11. Slingshot
12. Yield
13. Smoots
14. Teary Eyed
15. Staircase Chase
16. Home
17. Hurry Up
Download
here
MySpace page:
http://www.myspace.com/depakote